API's ListServ: Subscribing and Posting
There are two locations where you can post your query or comment to the membership - on CommUnity (see instructions below) or by emailing [email protected].  For this second option, remember that any reply to an existing posting will go to the entire membership - so check the "Email To:" address if you wish to email someone privately.
CommUnity:

Hello API members and PathBytes followers!
The ability for members to share information, ideas, questions, and answers constitutes the core of our community. API has launched a new feature called "CommUnity" to enhance our membership's communication experiences. Rather than separate email postings, members will be able to post their messages in a user-friendly format that organizes messages according to topic, as well as provides individuals with opportunities to share files, event information, etc. You may decide whether to receive notifications of new posts as a daily or weekly (default) notice (instructions below).
Please review API's Digital Platforms - Code of Conduct.
How to post:
Login to your API membership page and click on "MC | CommUnity", located at the far right of your top menu bar:
Click "Continue to CommUnity" or "Login":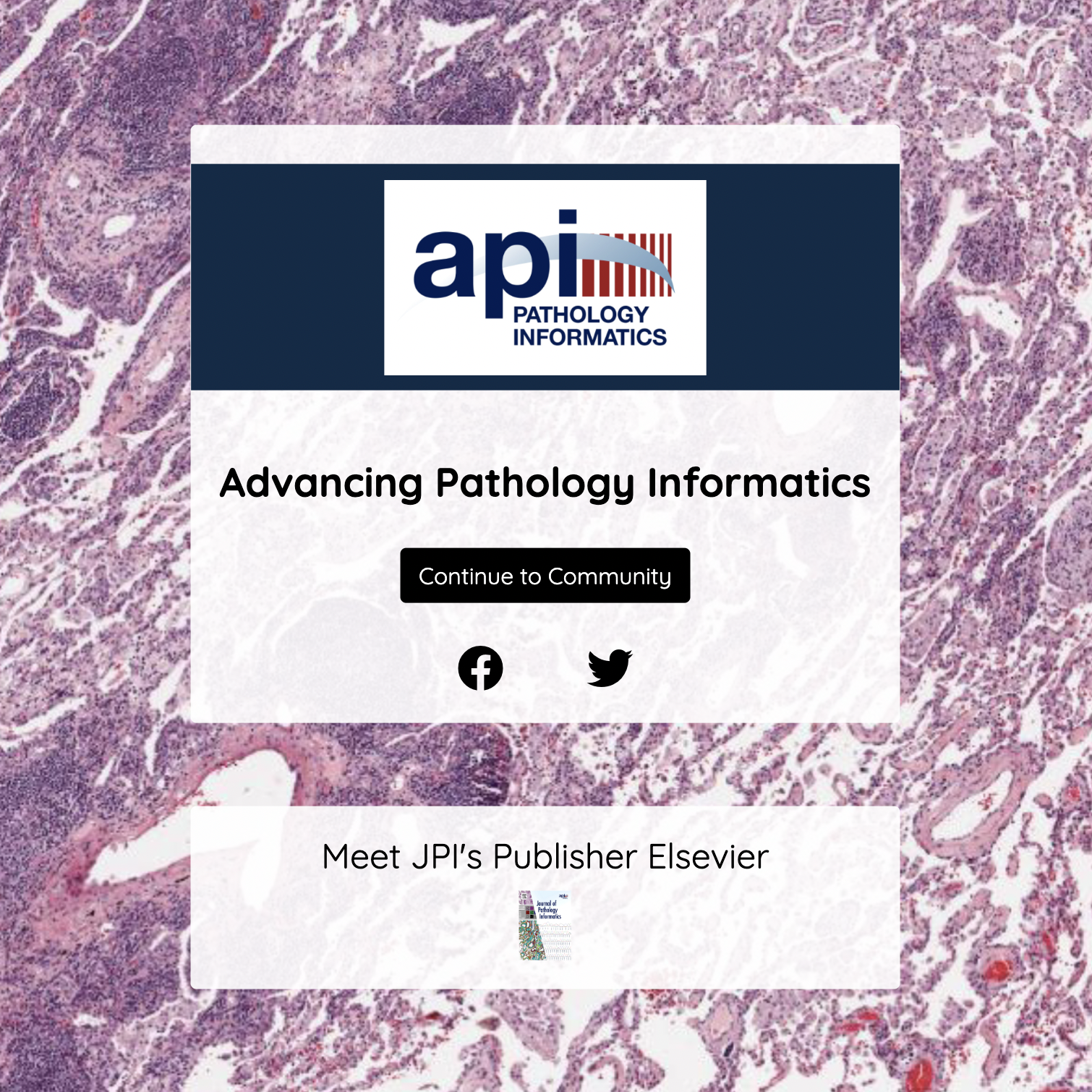 Click "Group" at the top of the menu bar and select your CommUnity Group.
"PathBytes (ListServ)" is to the entire membership
"T&E Forum" is only to those members who decided to subscribe
"Trainee Breakroom" is only to our Associate members
Click "Start a Post" and share your message!: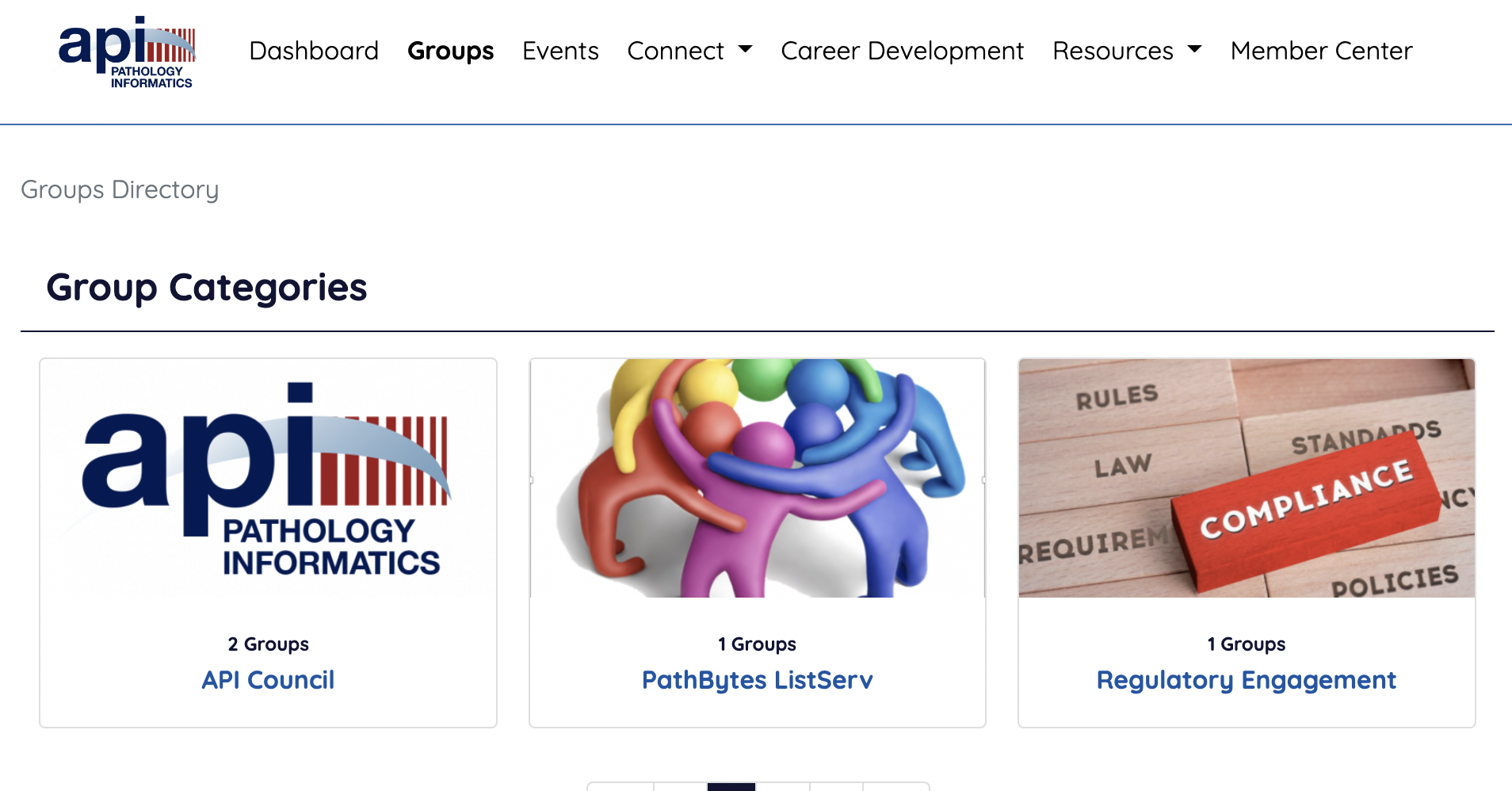 If you are a new member, it is easy to sign-up!
How to sign-up (for returning members, you may have to log-out then log-in, again):
Step 1:
Login to your "Member Login" at pathologyinformatics.org
Step 2: 
Scroll to the very far right of your top menu bar (may not be visible at first view) and click on "MC | CommUnity" (you must be logged in to see this)




Step 3: 
Click "Continue to CommUnity" or "Login"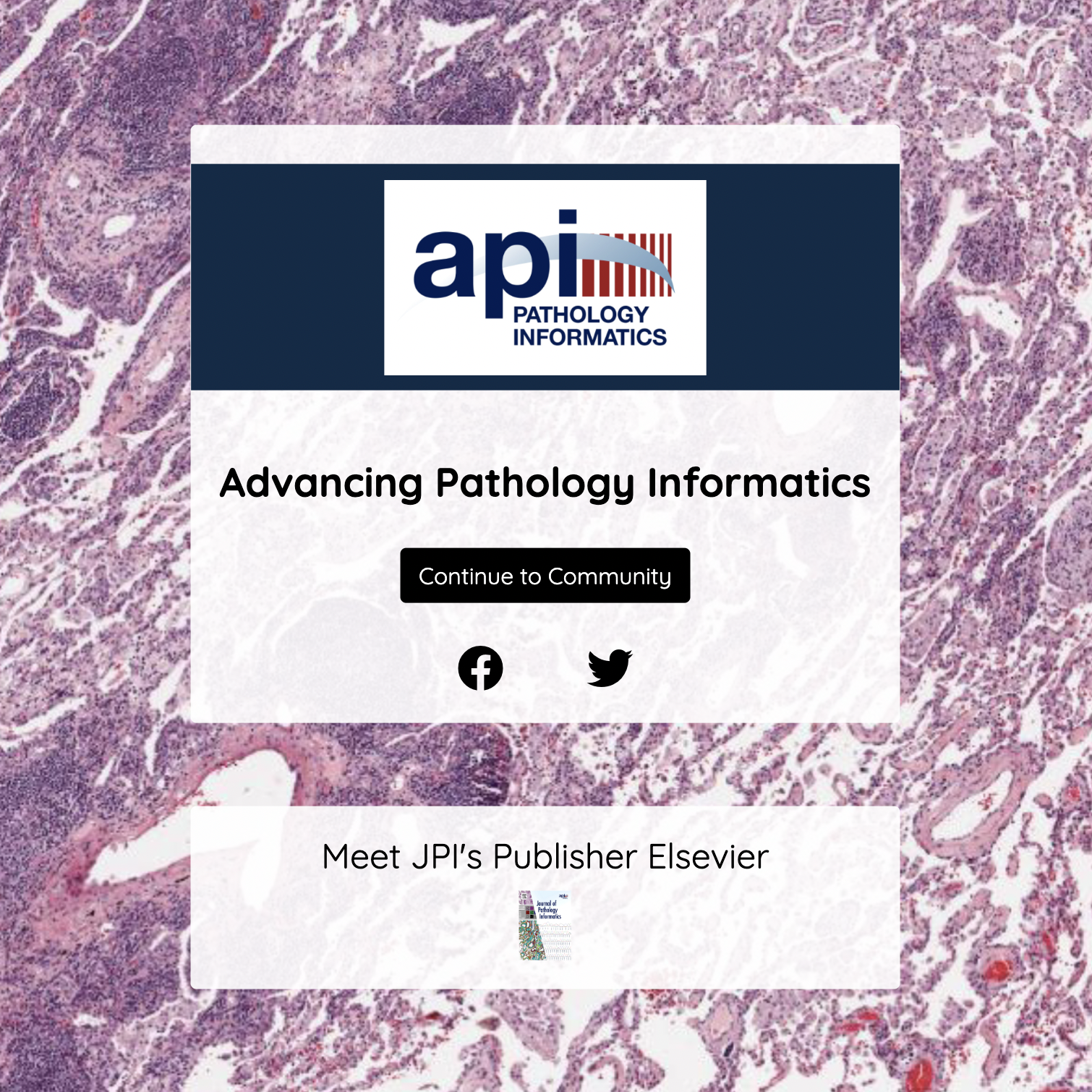 Step 4:
Feel free to "Take Community Tour" to orient yourself to the site... 
...or
click "API ListServ (PathBytes)" or any other Group open to you

Step 5:
Finally, click "Subscribe" at the bottom right of the banner!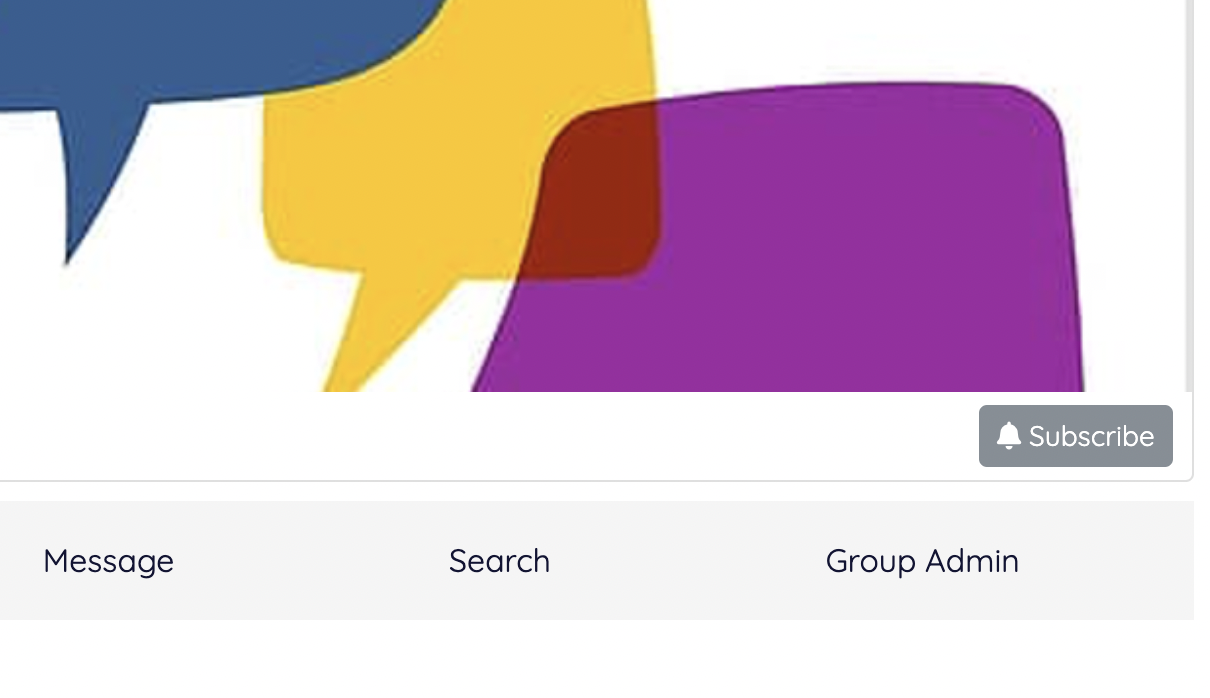 ---
Alerts for any new posts can be sent to you instantly or as a daily or weekly digest. To review or change your preferences:
Step 1:
Go to the top right of your screen to view your profile by clicking the drop-down menu.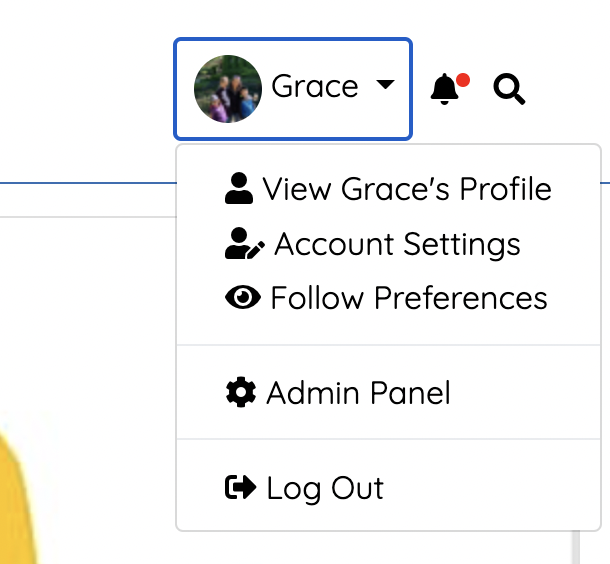 Step 2:
Select "Account Settings"
Step 3:
Select the "Subscriptions" tab, select your preferences, and "Save Changes":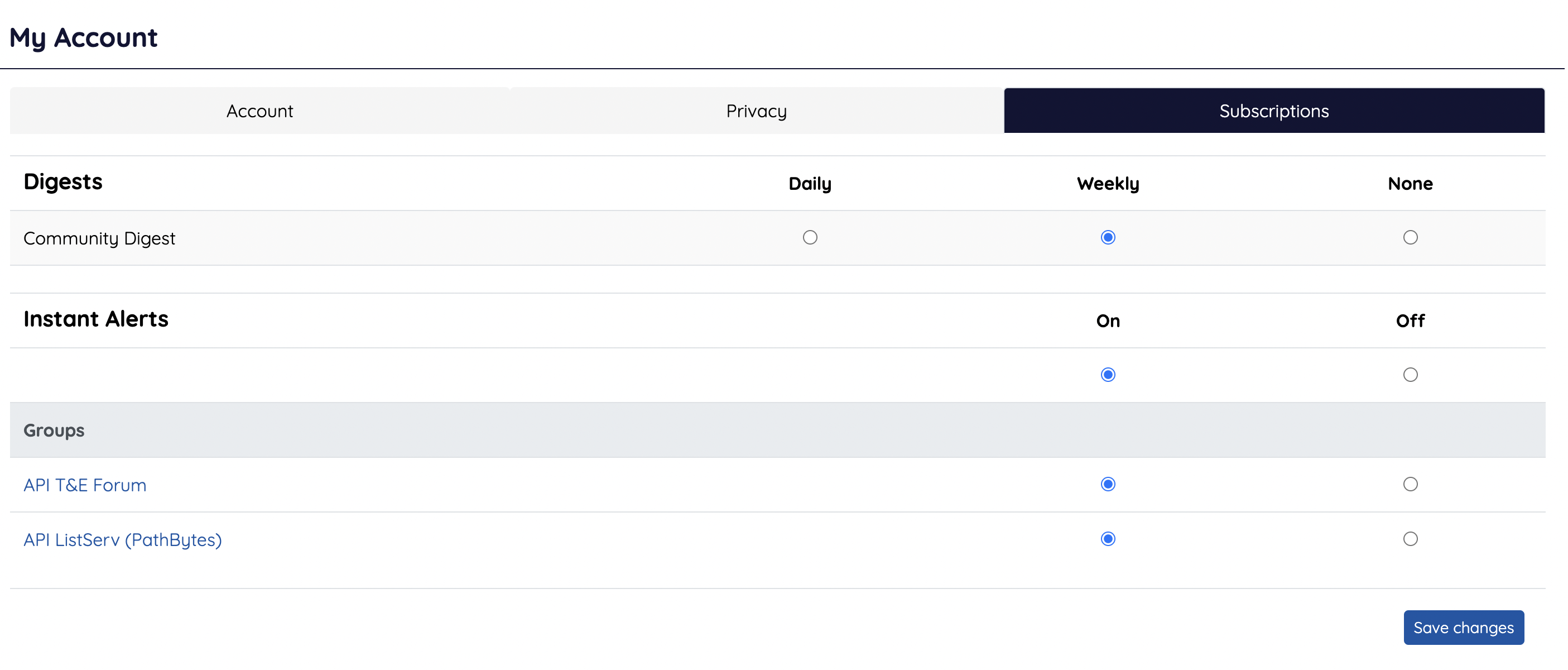 ---
This is for members only. Not a member?
Join HERE.