Thank you to our Diamond Level Exhibitors!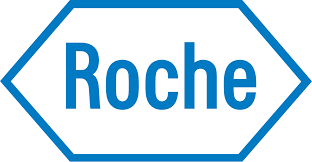 The next installment of the API-sponsored Pathology Informatics Summit represents one of the most ambitious meeting updates in the overall 40-year legacy of the combined prior APIII and Lab Infotech Summit meeting series. The current Conference Organizing Committee and associated Program Content Selection Committee work year-round in organizing this meeting, allowing attendees to benefit from the very latest trends and developments in the fast-moving field of Pathology Informatics.
2023 Conference Objectives

• Define the rapidly evolving field of Digital Pathology and showcase associated opportunities for an expedited adoption of new workflow models leveraging machine learning, artificial intelligence, and hardware solutions
• Understand and learn tenants of business analytics, machine learning and computational pathology
• Understand the various software and hardware products available in the clinical laboratory and pathology market by interacting with many exhibitors
• Understand the requirements to deploy informatics solutions in the clinical diagnostic laboratory
• Present new research in pathology informatics based on submitted competitive scientific abstracts
• Provide a forum for basic pathology informatics instruction for house officers and fellows in pathology training programs.
• Provide updated best practices in the rapidly evolving area of digital pathology primary diagnosis
After completing this activity participants will be able to 1) create new opportunities for data management and collaboration within the healthcare enterprise, 2) demonstrate and grow their clinical informatics skills, 3) initiate machine learning and AI tool development, 4) identify and develop mentoring opportunities in informatics, and 5) identify and utilize new research collaborations and stimulate new research opportunities.
Keynote Speakers
 

Ila Singh, MD, PhD
Chief, Division of Laboratory Medicine and Pathology Informatics, Texas Children's Hospital Professor, Baylor College of Medicine
Founder, TRUU-Lab
Dr. Singh will introduce TRUU-Lab initiative for standardizing Lab test names that has grown nationally and is now funded by the CDC.

Alexis Carter, MD
Physician Informaticist - Pathology and Laboratory Medicine
Children's Healthcare of Atlanta
Dr. Carter, a nationally recognized expert in germline and somatic molecular diagnostics, will present an update on the extremely important AUTO-14 standard, which is slated for final approval in early spring of 2023

 

Darren Treanor, MB, BSc (Computing), PhD, FRCPath
Consultant Pathologist
Director, National Pathology Imaging Co-operative
Leeds Teaching Hospitals NHS Trust
Dr. Treanor, a senior consultant pathologist and Director of the UK's National Pathology Imaging Co-operative, will be sharing the details of a recent and exciting UK National Health Service initiative to deploy digital pathology broadly, across the entire UK.

 

Gary W. Procop, MD
CEO of American Board of Pathology
Professor of Pathology, Cleveland Clinic Lerner College of Medicine

Dr. Procop will provide a plenary session overview of the historical impact of Pathology Informatics, including an update on the current state of Pathology Informatics subspecialty certification, including  eligibility requirements and current trends in growth of the pool of active diplomates. 
The Pathology Informatics Summit 2023 meeting continues its tradition of assembling the top thought leaders in clinical laboratory and anatomic pathology informatics. This API-sponsored conference is designed to meet the needs of physicians, including residents and fellows, researchers, and graduate students. The conference is aimed at all informatics knowledge levels with introductory courses offered on the first day of the conference for individuals new to the field. API members receive substantially discounted registration for attending this conference, making API membership a significant value.
Planning for the 2023 meeting has been underway from the moment that the 2022 conference adjourned. The Pathology Informatics Summit Planning Committee includes Co-Conference Directors Dr. Ul Balis, Dr. Mark Tuthill, along with Dr. Bruce Friedman, Dr. Omar Baba, Lisa-Jean Clifford, and API staff Nova Marie Smith, Grace Chae, and Beth Gibson. The Pathology Informatics Conference topics will include exciting and innovative informatics sessions in the following fields: Laboratory Medicine, Anatomic Pathology, Digital Imaging and Machine Vision, Molecular/Genomics, Operations, Education, AI/Machine Learning, a historical overview of the impact of pathology informatics, and the current state of the Pathology Informatics subspecialty certification!
Without question, the PI Summit 2023 promises to be even better than the 2022 event, with it continuing in Pittsburgh's spacious David L. Lawrence Convention Center. This meeting should be on the must-attend list for anyone interested in staying current in this very fast-paced and important sub-specialty of pathology.
We would be remiss if we didn't point out that the Association for Pathology Informatics provides generous travel scholarships to the meeting for pathologists in training and other graduate students working in the pathology informatics spaces. Indeed, one of the primary goals of this meeting is to introduce pathologists and clinical laboratorians in training to this exciting space.

Join Now and benefit from all API has to offer!
Thank you to our President's Reception Sponsors!