Thank you to our Diamond Level Exhibitors!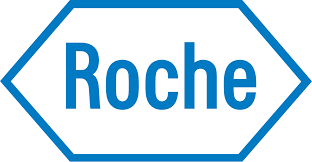 Exhibit at PI Summit 2023
Meet leading pathology informaticians who hold decision-making power and purchase authority at their home institutions. Nearly 57% of our attending pathologists hold appointments as Directors, Chairs/Chiefs, CMIOs, Managers, or other affiliated leadership positions. Hear what some of them have to say:
"As the Chair of a leading Pathology Department in the AI/Digital pathology innovation space, I see the annual Pathology Informatics Summit Meeting as one of the premier opportunities for identifying new and critically important technologies.  The timely deployment of these technologies within our numerous departmental computational pathology initiatives is central to advancing our research and educational programs. The Pathology Informatics Summit brings together both thought leaders and departmental section heads, who hold direct purchasing authority and are eager to deploy solutions. New vendors in the Pathology AI and Digital Imaging space would be well-served by exhibiting at this meeting."– John Tomaszewski, MD, MASCP (University of Buffalo)
"Not only do I come for the presentations, but I also come for the conversations. I have always found the exhibitor area to be extremely valuable at the APIII/Pathology Informatics Summit. I look forward to talking to the vendors, learning about new technological advancements and innovation, and bringing that information back to my institution." – Dave McClintock, MD (Mayo Clinic)
This year, the conference planning committee has made special efforts to enhance attendee-vendor face-to-face interactions and increase exhibitor visibility. Not only will exhibitors have a more centrally located space at the conference, API has also designed new events and sponsorship opportunities:

2. Vendor Talk Opportunities with Prize Raffles
(Available with the Diamond Package and sponsorship of President's Welcome Reception (split 3 ways))

4. Material Sponsorship Opportunities for Increased Visibility

5. Advertising Opportunities in API's New Exhibitor Guide Book


Review the Stetson Exhibitor Manual HERE!
(View local Exhibitor Manual PDF Here)
Thank you to our President's Reception Sponsors!